It's my pleasure to share with you my two books. And if you prefer listening to them, please allow me to read them to you.
It's my pleasure to share with you my two books. And if you prefer listening to them, please allow me to read them to you.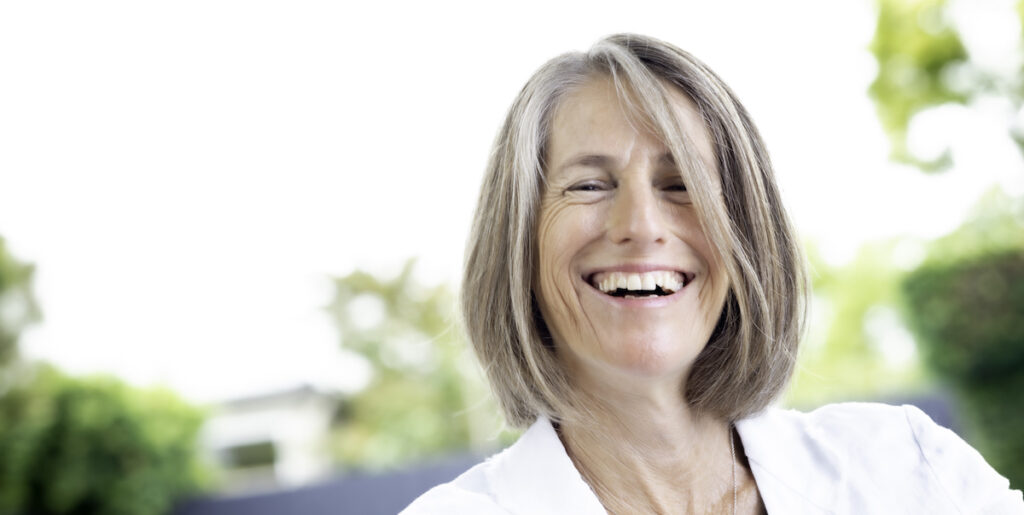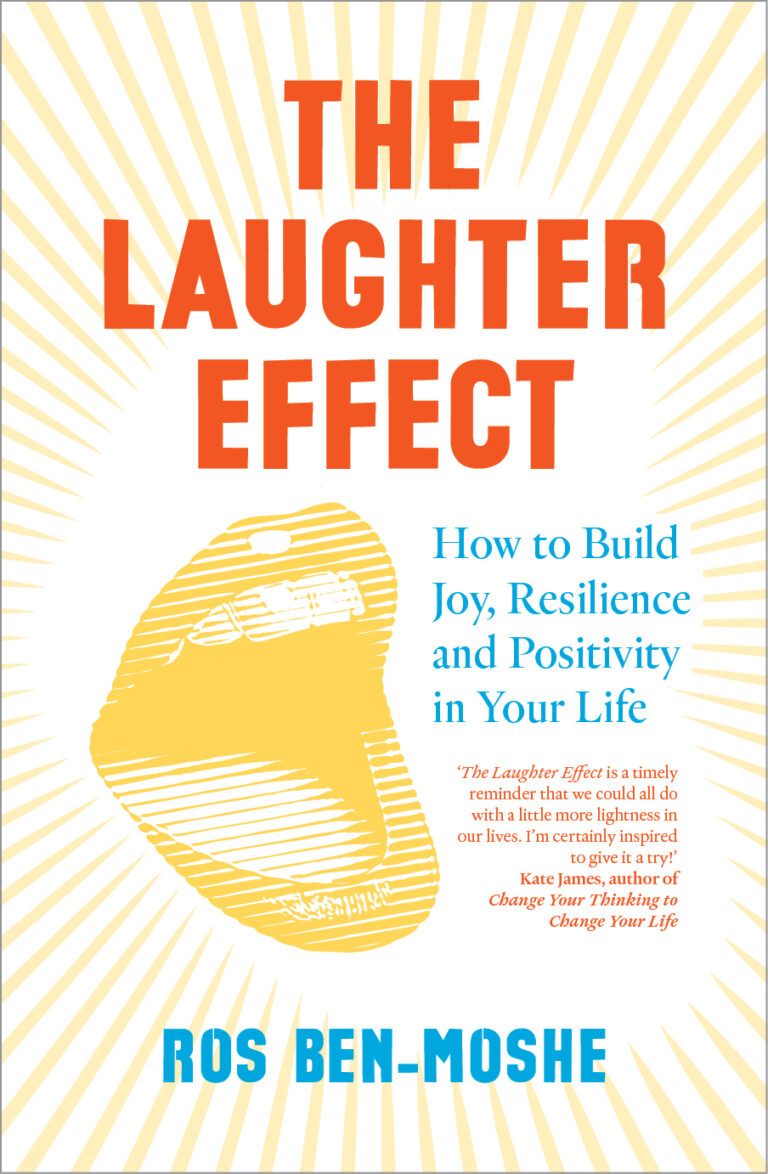 The Laughter Effect - How to Build Joy, Positivity and Resilience in Your Life
The Laughter Effect is a powerful philosophy that enhances wellbeing and provides you with a road map to tap into the lighter side of life and awaken both your inner and outer smile. 
Paperback
Now available on:
Audio
E-book
Drawing on research, practice and wisdom from humour and laughter therapy, along with positive psychology and neuroscience, health promotion academic and laughter wellness expert Ros Ben-Moshe offers a new dimension to self-care, elevating mindfulness, gratitude and self-compassion. 
This book is enriched by case studies from around the globe, and Ros shares how the highly accessible Laughter Effect enhances resilience to stress, enabling you to respond to adversity and bounce forward with humour, levity and grace. Living the Laughter Effect will awaken a positive change in yourself, how you respond to the world and, in turn, how the world responds to you.
Paperback
Audiobook
E-book
Paperback
Pre-order now available on:
Audiobook
E-book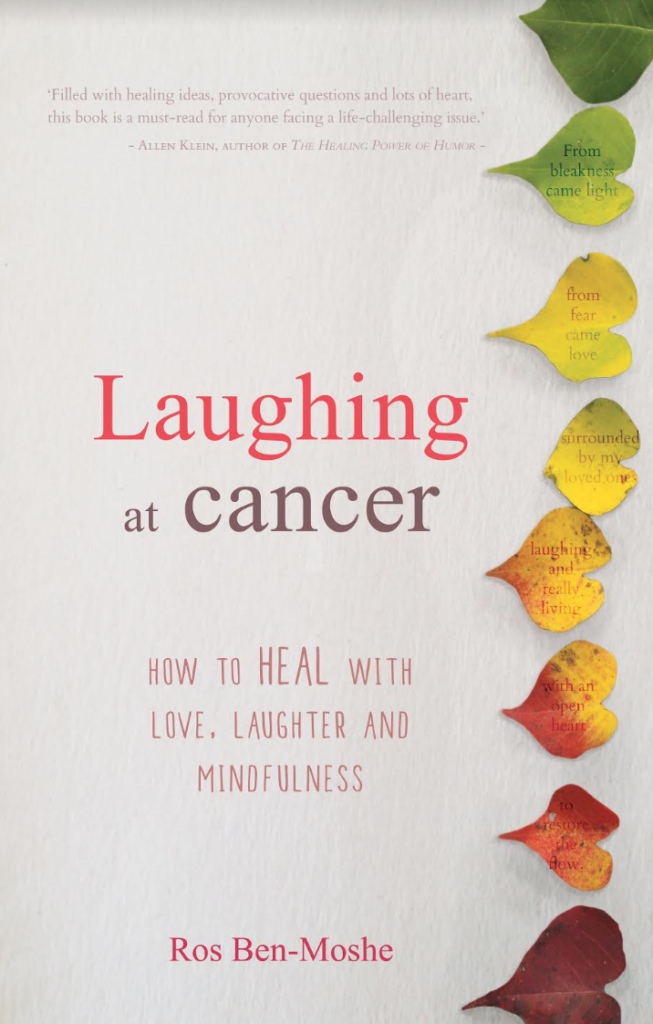 Laughing at Cancer - How to Heal with Love, Laughter and Mindfulness
It all started on the eve of her 43rd birthday.
With two young boys, a new lecturer position and all the commitments of an active life, Ros Ben-Moshe had no plans for a tumour to take over her life. Yet after the news came on her 43rd birthday, medical appointments turned into hours of surgery, casual conversations disappeared, and even her children started asking questions.
In recovery rooms, as the clock slowly ticks, Ros Ben-Moshe starts writing. Through ups and downs, she tells it all, in an honest account of fighting the Big C, or should we say the small c?
Brimming with humour, insight and sensitivity, this series of journals, written at the time, explores how we talk about and view illness, and how changing your mindset can do wonders on the journey to health.
Through explanations of mindful healing techniques and the power of laughter, Laughing at cancer will inspire you to take a deep breath and start laughing.
Assoc. Prof. Craig Hassed MBBS, FRACGP,
Mindfulness Coordinator, Monash University, Author Mindfulness for Life
"Standing back from and seeing the funny side of life, even cancer, can be profoundly therapeutic. It is for this reason that I suspect this book will be as healing for those who read it as it was for Ros Ben-Moshe who wrote it. Read it, cry and laugh, and, having read it, live every day with greater wisdom, passion and intention."
Shamash Alidina
Author of Mindfulness for Dummies
"Ros has bravely combined two human experiences that are usually on different ends of the spectrum we call life. And braver still, decided to share her very personal experiences so others can benefit from her insights. If you or your loved one is facing cancer, and you have an inkling that laughter, mindfulness, relaxation or even a smile could somehow help, this is the book for you."
Isaac Prilleltensky
author The Laughing Guide to Well-Being: Using Humor and Science to Become Happier and Healthier, Dean School of Education and Human Development and Vice Provost for Institutional Culture, University of Miami.
"This is a supremely captivating, inspiring, and penetrating book. Ros Ben Moshe explores the panoply of emotions that accompany a diagnosis of cancer, its treatment, and rehabilitation. The writing is exquisite, the story is powerful, and the message is compelling. This is more than a book about cancer. It is about how human beings can cope with frailties through laughter and love. The book will enrich your life and help you set priorities. Read it and recommend it to friends and loved ones. They will thank you."
Laughter is the ultimate expression of positive wellbeing, enhancing positivity, mindfulness and psychological resilience.